How to Budget During the Silly Season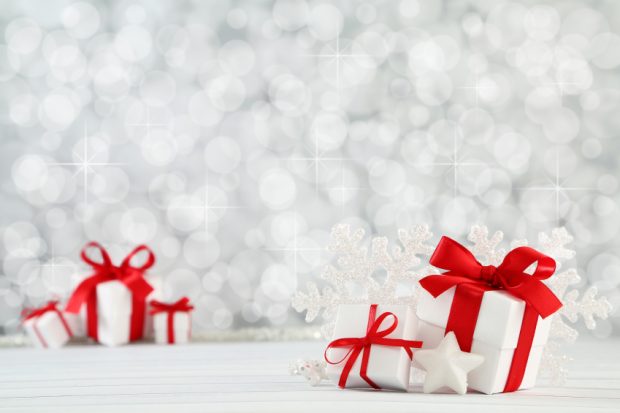 The Christmas holiday period is one of the hardest times of the year to stay within your budget, with presents to buy and parties to attend and host your spending can easily spiral out of control. This is why they call it the "silly season" because people do silly things at this time of year which they may wind up regretting. Last year alone Australians spent over $45 billion on retail in the period leading up to Christmas and this year the total is likely to be even more.
So where does all of this money get spent? The holiday period sees a drastic increase in money spent on books, tech and gadgets, clothing and alcohol. Many people feel pressured to overspend at Christmas so they can buy presents for all of the people in their lives and attend all of the parties and drinks they get invited too. Where do people find the money to spend on these extra expenses? Sadly a significant portion of people use credit cards and other forms of credit in order to pay for Christmas and the holidays. This can mean that you enter into the New Year in debt and already on the back foot for another year.
There are a few simple steps you can take to ensure that this holiday's fun doesn't turn into next year's financial pain. The first and most important step is to budget, know much how much extra cash you have to spend and stick to it. Ideally you should begin budgeting for Christmas all throughout the year, putting a little extra money aside every now and then. This will ensure that when the holiday's roll around for another year you won't be caught out financially. Unfortunately most of us aren't that organised but that doesn't mean you need to have a financially irresponsible 'silly season.' For example although you may want to buy expensive gifts for love ones, buy them gifts you can afford. They will still appreciate it and understand that you are doing the best you can.
Secondly avoid spending on credit as much as you possibly can. On average Australians get into 10% more debt in December compared to November. Credit cards simply defer the problem of having to pay until a later date and with high interest rates and fees you can wind up paying far more than you would have if you had paid up front. Instead use cash to buy your presents or go for a night out. This way you know when you've spent all of the money you can afford and won't fall into debt during the holiday season.
Thirdly look out for handy tips on ways to avoid overspending during Christmas. For example instead of giving each family member a present you could organise a Secret Santa or set a spending limit for presents among your family and friends. This way Christmas will remain fun but you won't have to spend more than you can afford.
These are just a few tips to help you have a sensible Christmas and holiday period without it turning into "silly season" for your finances. This time of the year shouldn't be an excuse to blow out your budget and fall into debt. If you stay mindful of this and follow these tips you can still have a great Christmas holiday without the New Year's hangover for your finances.
Fox Symes is the largest provider of debt solutions to individuals and businesses in Australia. Fox Symes helps over 100,000 Australians each year resolve their debt and take financial control.
If you are in debt and want to know more about the solutions available to you contact us on 1300 361 204.
Client Testimonials
What do customers think about Fox Symes? Hear what other customers are saying about us.