How to deal with creditors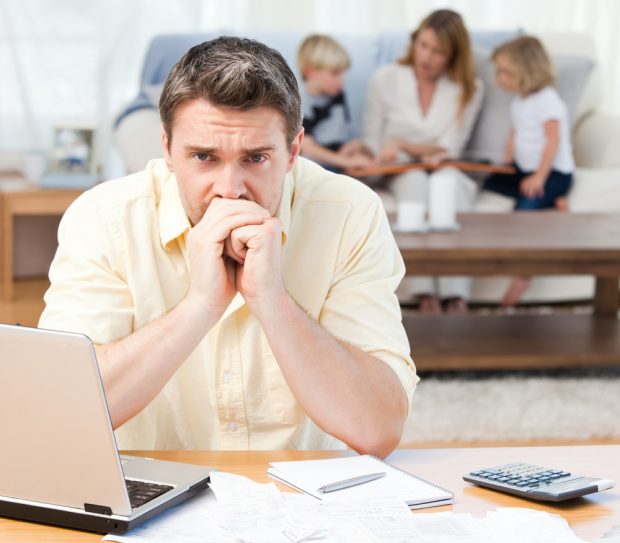 Being in a large amount of debt is a stressful situation on its own, but having creditors constantly asking you make repayments that you can't afford makes it even worse. Here are three ways that you can approach creditors to take back control of your debt.
If you have creditors constantly hassling you for payments, here's how to deal with them effectively, and work towards clearing your debt.
1. Face the problem
You may feel tempted to ignore the situation in the hope that the problem will resolve itself. However, this is unrealistic — and is more likely to escalate the situation and see you facing court or being forced into bankruptcy.
Don't ignore your creditors' phone calls, or leave letters from your creditors unopened. Instead, make a decision to tackle your debt honestly. By making small steps now, you will be much better off financially in the long run.
2. Make a plan
To ensure you have a debt free future, you need to plan for the long term. Create a detailed budget so that you determine a manageable repayment plan that you will be able to keep up. As part of your plan, prioritise your debts and work out how to pay off the most urgent ones first.
You need to be willing to negotiate with your creditors about a realistic repayment schedule, based on what you can afford. You don't need to offer excuses — simply explain the facts of your situation and inform them of the steps you will take to make sure you make the repayments.
Once you have drawn up your budget, send a copy to your creditor. At the same time, be sure to mention any foreseeable circumstances that may affect your ability to make payments later on. Be careful to stick to the agreed payment plan. If you don't, your creditor could take court action against you.
3. Seek professional help
If you don't feel confident enough to approach your creditors on your own, consider getting some help. By enlisting a professional, you will have someone on your side, who can give you expert advice tailored to your specific debt situation. A professional will take into account all of your circumstances and can help you draw up a repayment plan that will help you avoid going into further debt.
Fox Symes is the largest provider of debt solutions to individuals and businesses in Australia. Fox Symes helps over 100,000 Australians each year resolve their debt and take financial control.
If you are in debt and want to know more about the solutions available to you contact us on 1300 361 204.
Client Testimonials
What do customers think about Fox Symes? Hear what other customers are saying about us.