How Can I Consolidate Unsecured Personal Loans?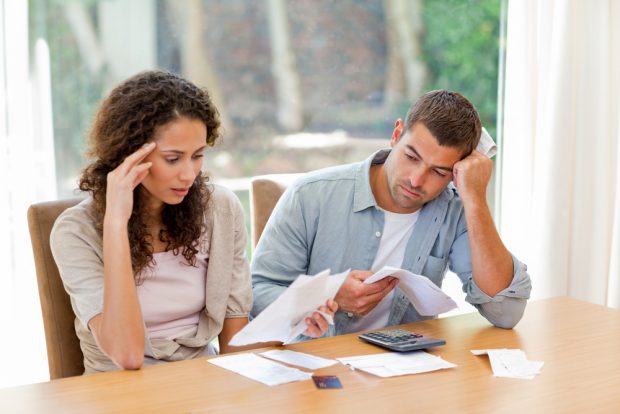 Do you have personal loans that are unsecured and need to be paid off quickly? Many people find themselves struggling to manage unsecured personal loans, especially if you have several. The good news is that there are several solutions available to you. Consolidation of any debt can be a good thing, if it is in used correctly and if it provides you with the benefits you need. Here are some tips to help you with the process.
What Debts Do You Have?
Before you begin applying for debt consolidation loans for your unsecured personal loans, find out what types of debts you have. When you get a debt consolidation loan, you can often pay off all the debts you have with one monthly payment. This can help make the process more affordable. By lumping all the unsecured debts you have into a consolidation loan, you can be left with a single monthly repayment subject to a single interest rate.
Do you have credit cards? Credit cards are also unsecured debts. Credit cards are notorious for having very high interest rates, which can cost you unnecessary money. If you have credit cards, debt consolidation can help you to pay them off. You can roll your unsecured personal loans with your credit cards into one debt consolidation loan.
Once you know what types of debts you have you can begin looking at the options you have to consolidate them. For most people there are options!
Secured Loans Work As Leverage
Do you currently have any secured loans? Do you have any assets that are valuable but do are not currently secured to a loan? For example, if you have a home that is worth $300,000, and your mortgage on the home is $250,000, you have an estimated $50,000 worth of equity in your home. This equity is not under a mortgage, but it can be. By taking out a home equity loan on that $50,000, you will be able to use the funds to repay the debts you have, including unsecured personal loans, credit cards, medical debt or other concerns.
Because most secured loans have a much lower interest rate than other types of loans, such as credit cards, they are more affordable options than most personal loans. You may pay as much as half the amount of a credit card interest rate with a home equity loan. Therefore, if you have equity, it is one of the best options to consider for debt consolidation of your unsecured personal loans. However, beware! While the lender of your unsecured loan doesn't have anything to take from you if you stop making payments, the home equity lender does have the value of your home, which means they could repossess the home from you to pay off your debts.
Using A New Personal Loan
For those looking for another option for unsecured personal loan consolidation, consider a new personal loan. You can obtain a new loan and consolidate all your other loans into it. This works as easily as any other loan. You simply apply for and obtain a new personal loan, hopefully with the same or a lower interest rate. Then the funds you borrow can be used to repay the other unsecured personal loans you have. Doing this could help you cut your debt considerably if the interest rate is lower.
Personal loans are a good option because they keep the debt unsecured meaning your home is not at risk. Yet you should also take into consideration the fact that most unsecured personal loans are more expensive than most home equity loans. Sometimes they do offer a lower interest rate than a credit card, which means they can be very affordable to some people, especially those who qualify for a low interest debt consolidation loan.
Where do you stand with your debts? If you are unsure take a few minutes to lay out the situation. Determine what type of debts you have to consolidate, the amount of the loan you need and consider the various ways you can borrow those funds to repay your debts.
Fox Symes is the largest provider of debt solutions to individuals and businesses in Australia. Fox Symes helps over 100,000 Australians each year resolve their debt and take financial control.
If you are in debt and want to know more about the solutions available to you contact us on 1300 361 204.
Client Testimonials
What do customers think about Fox Symes? Hear what other customers are saying about us.