A Guide to Bankruptcy Laws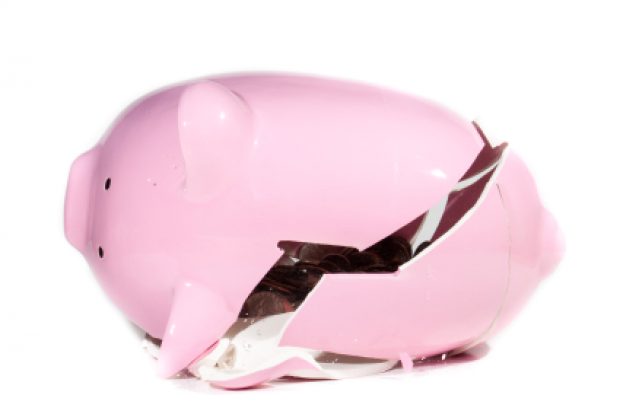 Are you considering declaring bankruptcy? Knowing the bankruptcy laws will help you make the right decisions about your financial future as well as your rights and responsibilities should you go bankrupt. If you can no longer afford to pay your creditors and are unable to service your debts, bankruptcy is an option you need to consider. However before you make a decision about bankruptcy you should consider what effects bankruptcy will have on your life now and in the future. While bankruptcy is there to help people rebuild their financial future and to provide a fresh start there are consequences.
An Overview of Bankruptcy Laws
What is bankruptcy? In bankruptcy the law provides protection to you, the borrower, when you are unable to repay your debts and a means to present a workable resolution to your creditors. If you cannot come to an informal or formal agreement to repay your debts with your creditor then you may want to proceed with bankruptcy. Bankruptcy can occur one of two ways, the most common situation is for the borrower to file voluntarily, which means providing the correct documentation and relying upon the provisions of the Bankruptcy Act to make the process happen. The other option is for one of your creditors to seek to have you declared bankrupt through the courts.
Limits and Procedures in Bankruptcy Law
There are no limits on how much you need to be in debt before you can file for bankruptcy. Nor are there any limits to the amount of property you own or the amount of income you earn which prevent you from filing for bankruptcy. To file for bankruptcy in Australia you must be an Australian resident residing in the country at the time of your insolvency or you must own a home or business in Australia.
Once you determine that you want to declare bankruptcy you should contact a register trustee to help you through the process. Legally, you must file all legal forms with AFSA, the government body which handles bankruptcy. The bankruptcy laws require that you file the following forms:.
A Debtor's Petition
A Statement of Affairs
An Acknowledgement that you have received and read the Prescribed Information
Once these documents have been completed you can begin the bankruptcy process. Depending on your income you may have to pay income contributions to service your bankruptcy. Additionally if you own property or a vehicle of a certain value, you may need to sell these assets and provide the proceeds to your trustee. In order to ascertain whether this is applicable to you, you should discuss your situation with a registered trustee or AFSA.
Bankruptcy law in Australia states that you will remain bankrupt for three years. However, for this to occur you need to remain in cooperation with your trustee. In situations where this does not happen, it can take as long as five to eight years for you to be discharged from bankruptcy.
There are situations that you should take into consideration. While most creditors are unable to continue to collect a debt from you, some types of debt are not qualified for bankruptcy. These include:
Fines and penalties imposed on you from the Court, or similar institutions
All child maintenance and other maintenance orders
Some Centrelink overpayments and HECS obligations
Bankruptcy may also have an effect on your occupation and you should discuss any ramifications with your employer or prospective employer. You may also be prevented from holding various licenses and these could be a builder's licenses, a real estate license, a liquor license, a tax agent's licenses and others. You cannot be a director of any company without approval. It is evident that the consequences of the bankruptcy laws will have a detrimental impact on your life.
Fox Symes is the largest provider of debt solutions to individuals and businesses in Australia. Fox Symes helps over 100,000 Australians each year resolve their debt and take financial control.
If you are in debt and want to know more about the solutions available to you contact us on 1300 361 204.
Client Testimonials
What do customers think about Fox Symes? Hear what other customers are saying about us.