Easy access to credit card results more unmanageable debt
16 July 2018, Georgina Dent, smh.com.au
I was sitting on the sofa at home with one eye on the TV and the other scrolling through Instagram when it happened. Technically it's more likely that both of my eyes were fixed downwards on my Instagram feed while my ears were tuning into the news but regardless, it was classic 21st century multitasking. Very quickly another dimension was thrown into the mix and it became an exercise in 21st century retail too.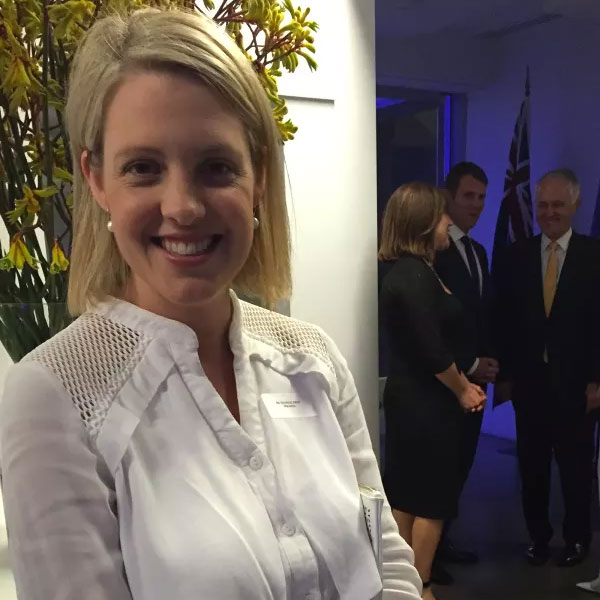 An image of a white shirt dress popped up in my feed and caught my eye because it looked like precisely the kind of work dress I'd get a stack of wear out of. Professional, stylish and to my personal taste, so I clicked straight through. I realised it was reasonably priced and available in my size so I added to my cart and paid for it.
The process from first seeing the dress to it being en route to its new home in my wardrobe quite honestly took less than three minutes and afterwards I felt a rush of excitement and dread. How perfectly thrilling that I could find such a flawless dress and purchase it so easily! How perfectly terrifying that buying a new dress could be so simple!
I'm happy to report that it was, sartorially at least, a good news story. When the dress arrived, it was every bit as lovely as it had looked, which is not always the case with online shopping. But that white shirt dress fit, suited me and I still wear it often.
That was my first foray into what I dub Instagram-direct shopping. Despite the positive first experience, it is something I try to avoid because it is just too tempting. When a specific item is needed, it can be a terrifically efficient way to browse and buy.
But when there isn't something that is needed, even loosely, using Instagram as a source of purchase-inspiration is perhaps one of the more efficient ways to drain your bank account.
If you were so inclined you could peruse Instagram and purchase clothes, shoes, accessories, homewares – none of which you previously realised you ''needed'' - to your heart's content, with the ease of a few clicks. Shopping from social media is dangerously tempting and perilously easy to execute, which is precisely how it has been designed.
In 2006 it was reported that one in three of Instagram's 500 million global users had bought an item of clothing they had discovered while using the social network.
Naturally the business, and fashion retailers in particular, have sought to tap into this which is why shopping has become increasingly embedded in the platform. From "shop-able" links on photos and in videos to targeted sponsored ads with direct shopping links, it's almost impossible to use the platform now without being presented with an opportunity to buy something. And it's usually something that has been impeccably shot, to your taste and thoroughly enticing.
A few years ago I embarked on a six-month shopping ban. It was amazingly easy to stick to, partly because we barely had a cent of disposable income but also because I stopped going into shops.
Back then cutting retail out of my days made cutting retail out of the budget straightforward. Direct shopping links on Instagram and Facebook would have seriously threatened my discipline.
Given news from ASIC last week about the extent to which Australians are burdened by $45 billion in credit card debt, anything that makes spending easier is cause for concern.
The ASIC review showed that 18.5 per cent of credit card holders – almost 2 million Australians - exhibit at least one troubling debt indicator such as not being able to fully clear a debt or being in arrears on repayments.
Deborah Southon, a director at major debt solutions provider Fox Symes, says credit card providers need to stop enticing consumers to overspend with tempting offers.
"For lenders to offer people access to more credit when they can't manage their existing debt is careless and reckless and only worsens an already bad situation," Southon says.
It's hard to argue with. The proliferation of new, too-easy ways to shop online as well as the explosion in "pay-later" providers such as Afterpay and ZipMoney? It sounds like a perfect storm we're not in a position to weather.
This article originally appeared on smh.com.au