One in four Australians would only be able to pay for an emergency costing $400 without using credit
16 August 2017, Sophie Elsworth, News Corp Australia Network
ONE in four cash-strapped Australians say they only have enough money stashed away to cope with an emergency costing them just $400 or less.
Startling new Galaxy research has revealed many people are living close to the edge with little money saved without having to turn to a credit card, borrowing money or taking out a loan to cope if something goes wrong.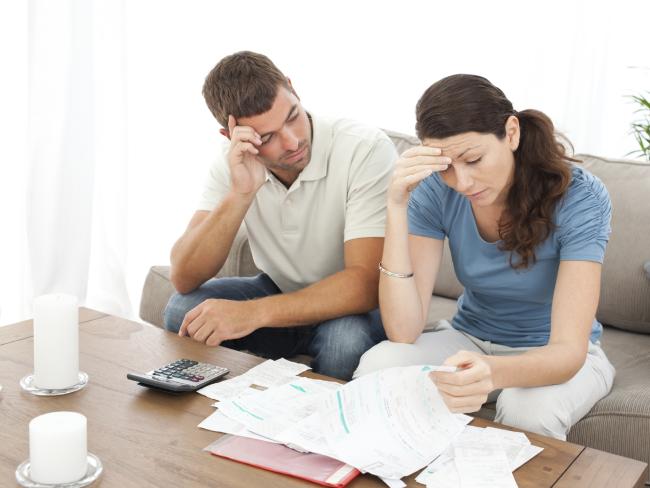 The data compiled for debt solutions company Fox Symes has shown for bigger unexpected expenses, costing as much as $1000, only half the population said they would have enough cash tucked away to pay for such a cost.
Fox Symes director Deborah Southon said the findings were "really disturbing" and were a wake-up call to Australians to take stock of their finances.
"People don't even have $400 in the bank to pay for an emergency like something happening to their car or their fridge or washing machine blowing up,'' she said.
"The only reason people are in debt is because they spend more than they earn."
Ms Southon said all adult Australians should have cash reserves without relying on credit in the case of a financial emergency.
"They should have at least three months worth of salary set aside so they have some kind of base to go forward,'' she said.
Reserve Bank of Australia data published last month showed Australian household debt levels have hit an all-time high — households owed debt in the March quarter totalling 190 per cent of their annual disposable income.
Tribeca Financial's chief executive officer Ryan Watson said the lack of financial buffers showed "the wider Australian population has forgotten how to save".
"We simply need to change our habits as a society and begin to again save for a rainy day,'' she said.
"Australians should be saving 20 per cent of their after tax household income — no exceptions."
This article first appeared on dailytelegraph.com.au
You can find out more about how we can help you consolidate your debt here.